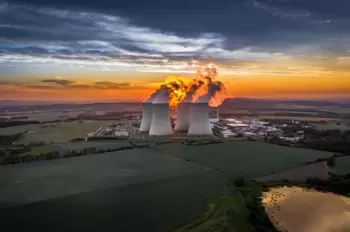 Currently, only renewable energy sources guarantee sustainable electricity production without any harmful effect to the planet. However, despite the efforts and advances that have been made in this area, they are still a source of energy that can only be complementary since they cannot produce the large amounts of energy that nuclear power can generate. In this sense, nuclear continues to be in force today to generate electricity. Not surprisingly, despite the difficulty of managing radioactive waste and the problems associated with the emission of radionuclides, nuclear energy remains a reliable way to generate electricity, and also without generating greenhouse gases.
Where to Find the Cheapest Electricity?
The production of electricity through a nuclear power plant is one of the ways to get electricity cheaper. In fact, most of the energy consumed in Spain comes from nuclear power plants. However, customers cannot choose where the energy they actually consume at home comes from - that depends on the power grid - although what they can do is that, in case they want to support the production of renewable energy sources , hire a 100% green fee.
This type of light contract guarantees that the energy purchased by your distributor comes from renewable energy sources. In any case, whether you are looking for a 100% green rate or not, the truth is that the most important thing when looking for an energy rate is that it is economical. To find out which is the cheapest light company you can use an energy comparator.
One of the marketers that have a greater catalog of rates is Endesa. To contact Endesa, just contact them through their customer service. Customers can call Endesa's customer service toll-free number or contract a rate through the client area of ​​their website, without forgetting, of course, Endesa's customer service offices or points throughout Spain.
What Other Advantages Does Nuclear Energy Have?
Without a doubt, the main advantage of nuclear energy is that its reactors can be in constant operation; that is, it can be said that 90% of the time is generating electricity. This allows light prices to remain stable for a long time, quite the opposite that usually happens with oil, whose prices are much more volatile than those for electricity. On the other hand, another advantage of nuclear energy over other forms of energy production is that they do not need large areas to generate energy; A wind power plant, for example, needs more space, for example, to put all the windmills. In spite of everything, the truth is that in Spain the nuclear power plants are gradually closing. For the moment everything indicates that the main source of energy will remain for a while but the future of the planet is probably green.