The Laguna Verde nuclear power plant is a nuclear power generation plant located in the Punta Limón locality of Alto Lucero municipality of Gutiérrez Barrios, in the State of Veracruz, Mexico. It is the only nuclear power plant in Mexico.
Currently the plant is owned by the Federal Electricity Commission.
The Mexican nuclear power plant has 2 nuclear reactors of 1634 MW each, so the total installed capacity in the plant is 1,634 MW.
The Laguna Verde nuclear power plant is certified by Mexico's nuclear regulatory agency, the National Commission on Nuclear Safety and Safeguards.
The two nuclear units began to be built in 1976. Specifically, the first nuclear reactor was started in October 1976 while the second reactor was not built until 1977.
The licenses for commercial operation were granted by the Secretary of Energy. The unit was licensed on July 1, 1990, and five years later, on April 10, 1995, the second unit obtained its license.
Characteristics of the Laguna Verde Nuclear Power Plant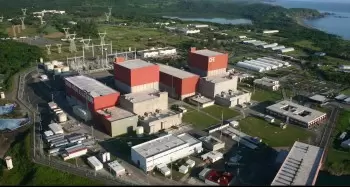 The Laguna Verde nuclear power plant is located on the coast of the Gulf of Mexico, which uses seawater for cooling. The nuclear plant has an area of 370 hectares. The closest urban center to the Central, by land, is Palma Sola, Veracruz.
The two nuclear reactors in the plant are of the boiling (or boiling) type of General Electric (BWR-5). The nuclear fuel used is uranium-235 enriched to 3 or 4%.
Opposition of Civil Movements to the Central
From the moment the nuclear plant came into operation, there have been various manifestations of rejection by different civil groups. The one who has acted with greater intensity is the so-called Madres veracruzanas. The argument of these groups to oppose the Laguna Verde power plant is that it represents a negative impact on the environment and inadequate safety measures, with the fear that a nuclear accident could occur.
For its part, the CFE has always denied these arguments stating that the Veracruz nuclear power plant does not represent any danger since it operates within the criteria of the International Atomic Energy Agency (IAEA) and the World Association of Nuclear Operators (WANO). ).
In February 2007, the CFE announced the intention to increase the installed capacity of the nuclear power plant by 20%. The contract to carry out this extension of the electrical capacity was won by the Spanish company Iberdrola.
| | |
| --- | --- |
| Reactor type | Boiling Water Nuclear Reactor (BWR) |
| Reactor model | BWR-5 |
| Grid connection | 1989-04-13 |
| Owner | Comision Federal De Electricidad |
| Operator | Comision Federal De Electricidad |
| Country | Mexico |
| Zone | Veracruz |