The nuclear plant Asco is a second-generation nuclear power plant located in Asco (Tarragona) along the Ebro river is a plant consisting of two nuclear reactors. Asco Asco I and II. The Asco I reactor began operating on December 10, 1984, while the second did on 8 March 1986.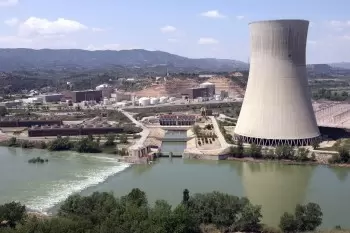 Both nuclear recator 1 and 2 are thermal reactors pressurized water (PWR type) with a power of MW 1027.2 1032.5 MW. Its cooling system uses water from the Ebro river and consists of natural and forced towers.
The nuclear plant Asco is managed by the Nuclear Association Ascó-Vandellos, which is owned by Endesa and Iberdrola, as the nuclear power plant, in different proportions: the reactor 1 of the Ascó plant is operated at 100% by Endesa, and the second by 85% by Endesa and Iberdrola 15%.
Asco Nuclear Incidents in 2008
On 5 April 2008 the Nuclear Safety Council (CSN) reported an incident in the nuclear plant of Asco. At first it was classified as level 1 on the International Nuclear Event Scale ( INES scale), but later the CSN decided to raise the incident at level 2 on 14 April by inadequate control of radioactive material and to provide incomplete and deficient information regulatory body. As a result the director and the head of the central radiation protection were removed.
It became public in May 2009 imposing a fine of more than 15 million euros by the Ministry of Industry as punishment for the incident.