The Santa María de Garoña Nuclear Power Plant is a nuclear power power generation located in Santa Maria de Garona, province of Castilla y Leon in Spain. His life ended in 2012. Initially the expected useful life of the plant was until 2011 and was last operating license until 2009. After analyzing a report by the Nuclear Safety Council (CSN), the Spanish government decided to extend the authorization until 2013. the report set out a series of limits and conditions that must be met after the Fukushima nuclear accident.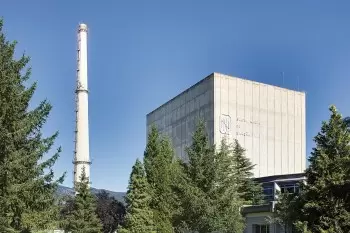 The nuclear reactor was the type BWR boiling water with an installed capacity of 460 MW. When he closed the José Cabrera nuclear power plant (2006) became the oldest Spanish nuclear plant. Its production used to be about 1,600 GWh per year.
Finally, on December 16, 2012, the company decided to temporary stop the nuclear reactor and the uncoupling of the Power Grid. This stop would empty the nuclear fuel from the plant. Stop the reasons were economic criteria.
| | |
| --- | --- |
| Reactor type | Boiling Water Nuclear Reactor (BWR) |
| Reactor model | BWR-3 |
| Grid connection | 1971-03-02 |
| Owner | Nuclenor (Iberdrola y Endesa) |
| Operator | Nuclenor (Iberdrola y Endesa) |
| Country | Spain |
| Zone | Santa María de Garoña, Burgos |