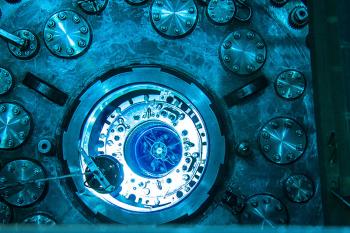 A nuclear reactor is an installation capable of initiating, controlling and maintaining nuclear reactions (usually nuclear fission) chain that occur in the core of this facility.
The composition of the nuclear reactor is formed by the nuclear fuel, coolant, control elements, structural materials and, in the case in question a thermal nuclear reactor, the moderator.
Nuclear reactors can be classified as thermal reactors and fast reactors.
Thermal reactors are those which function by delaying (moderating) the fastest neutrons or increasing the proportion of fissile atoms.…