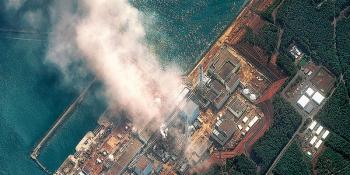 On March 11, 2011 in Fukushima occurred one of the worst nuclear accidents in history after the Chernobyl nuclear accident.
A 8.9 magnitude earthquake off the northwest coast of Japan and a subsequent tsunami severely affected Dahiichi Fukushima nuclear plant on the northeast coast of Japan.
At the time of the nuclear accident at the Fukushima reactors had 6. Reactors 1, 2 and 3 were operating while nuclear reactors 4, 5 and 6 were unemployed for maintenance.
After the earthquake Fukushima reactors that were still running is automatically stopped. To cool the reactors,…