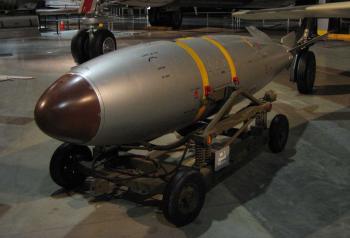 A weapon is an instrument used to attack or defend itself. Within the different types of weapons exist the nuclear weapons. A nuclear weapon is considered to be that weapon that uses nuclear energy.
If they distinguish two types of nuclear weapons depending on the function of nuclear energy:
Those who use nuclear energy directly to generate a big explosion, as would be the case with the atomic bomb.
Those who use nuclear energy as a source of energy for propulsion. For example nuclear submarine propulsion, aircraft carrier, etc.
Nuclear weapons are…
+ info