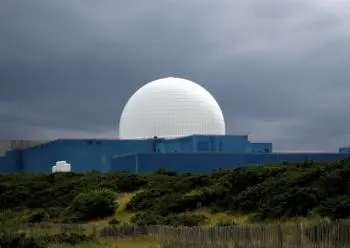 The UK has had a civilian nuclear program since the 1950s and currently has a fleet of nuclear power plants that provide a significant amount of electrical power to the country. In 2020, nuclear power accounted for approximately 17% of UK electricity generation.
Most nuclear power plants in the UK are privately owned and operated by companies such as EDF Energy and British Energy. The UK's largest nuclear power station is the Sizewell B nuclear power station in Suffolk, which has a generating capacity of 1.2 GW.
In 2008, the UK government announced plans to build a new generation of nuclear power plants to replace existing plants nearing the end of their useful lives. These new nuclear power plants are expected to provide a reliable, low-carbon source of energy for the country in the future.
List of Active Nuclear Power Plants in the United Kingdom
Nuclear power plants
Reactors

Dungeness-B1

. Romney Marsh, Kent, England
1

Dungeness-B2

. Romney Marsh, Kent, England
1

Hartlepool

. Hartlepool, Cleveland, England
2

Heysham-A1

. Morecambe, Lancashire, England
1

Heysham-A2

. Morecambe, Lancashire, England
1

Heysham-B1

. Morecambe, Lancashire, England
1

Heysham-B2

. Morecambe, Lancashire, England
1

Hinkley Point-B1

. Bridgwater, Somerset, England
1

Hinkley Point-B2

. Bridgwater, Somerset, England
1

Hunterston-B1

. West Kilbride, Ayrshire, Scotland
1

Hunterston-B2

. West Kilbride, Ayrshire, Scotland
1

Sizewell-B

. Leiston, Suffolk, England
1

Torness unit A

. Dunbar, East Lothian, Scotland
1

Torness unit B

. Dunbar, East Lothian, Scotland
1

Wylfa

. Cemaes Bay, Anglesey, Wales
2