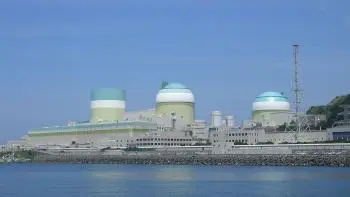 Nuclear power in Japan has been a major issue in recent decades, especially after the 2011 Fukushima nuclear disaster. Before the disaster, nuclear power provided about 30% of the country's electricity, and Japan had more than 50 nuclear reactors. working.
After the Fukushima disaster, Japan shut down all of its nuclear reactors and underwent a comprehensive safety review. Since then, only a few reactors have been reopened after meeting new safety standards.
Currently, Japan's energy policy focuses on diversifying energy sources and reducing reliance on nuclear power. The government has set a goal to increase the share of renewable energy in the country's energy mix to 24% by 2030, while the role of nuclear power will be minimized.
In short, after the Fukushima disaster, Japan has reassessed its reliance on nuclear power and has focused on a transition to renewable energy sources and a significant reduction in the role of nuclear power in its energy mix.
List of Active Nuclear Power Plants in Japan
Japan currently has only a few nuclear reactors that have been reopened after the Fukushima disaster and meet new safety standards. These are the nuclear power plants in Japan that remain active:
Nuclear power plants
Reactors

Genkai-3

. Genkai, Saga

The Genkai Nuclear Power Plant has four nuclear reactors, although only one is currently in operation: Genkai 3. Genkai 3 is a Pressurized Water Reactor (PWR) and has a net capacity of 1,127 electrical megawatts. It entered commercial operation in 1997 and was the last nuclear reactor to be built in Japan before the Fukushima nuclear disaster in 2011.

1

ikata-3

. Ikata-cho

The Ikata Nuclear Power Plant is located in Ehime Prefecture, on the island of Shikoku, it has a nuclear reactor in operation, Ikata 3. It is a pressurized water reactor with a net power generation capacity of 890 megawatts.

1

Ohi

. Ohi-cho

The Ohi Nuclear Power Plant is a nuclear power plant located in Fukui Prefecture, on the island of Honshu, Japan. It is operated by the Kansai Electric Power Company electric power utility and has four nuclear reactors, although only two are currently operational: Ohi 3 and Ohi 4. Both reactors are of the pressurized water (PWR) type. The net capacity of each reactor is 1,120 MW.

2

Sendai

. Sendai

The Sendai Nuclear Power Plant has two operating nuclear reactors, Sendai 1 and Sendai 2. Both reactors are of the boiling water reactor type, and each has a net electric power generation capacity of 890 megawatts. The Sendai Nuclear Plant was the first nuclear power plant in Japan to meet new safety standards established after the Fukushima nuclear disaster in 2011.

2

Takahama

. Takahama-cho

The Takahama Nuclear Power Plant is located in Fukui Prefecture, on the island of Honshu, Japan. The plant has four nuclear reactors, although only two are currently operational: Takahama 3 and Takahama 4. Both reactors are of the Pressurized Water Reactor (PWR) type, and each has a net electrical power generation capacity of 780 megawatts. Takahama 3 entered commercial operation in 1985 and Takahama 4 in 1986.

2