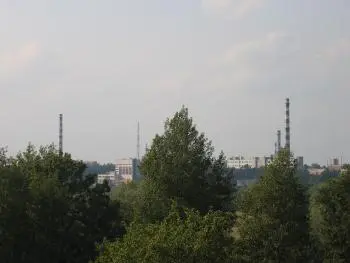 Russia is one of the main producers and consumers of nuclear energy in the world. The first nuclear power plant in Russia, the Obninsk Nuclear Power Plant, began operations in 1954 and since then numerous nuclear plants have been built throughout the country.
Nuclear power currently accounts for about 20% of Russia's electrical power supply. The country has 11 pressurized water reactors (PWR) and 15 boiling water reactors (BWR) in operation, with plans to build several more reactors in the future.
Russia is also one of the leading exporters of nuclear technology and equipment, and has signed agreements to build nuclear power plants in several countries, including China, India and Turkey.
However, the Russian nuclear industry has suffered several accidents and problems in the past, such as the Chernobyl disaster in 1986 (currently on Ukrainian territory), the Kursk nuclear power plant accident in 2000, and the fire at the nuclear processing plant. Mayak nuclear waste in 1957, among others.
Despite these incidents, nuclear power remains an important part of Russia's energy supply, and the Russian government has expressed its intention to continue investing in nuclear technology in the future.
Nuclear Power Plants in Russia
Nuclear power plants
Reactors

Balakovo

. Balakovo, Saratov
4

Bilibino 1

. Bilibino, Chukotka
1

Bilibino 2

. Bilibino, Chukotka
1

Bilibino 3

. Bilibino, Chukotka
1

Bilibino 4

. Bilibino, Chukotka
1

Kalinin

. Tver, Volga
4

Kola

. Murmansk
4

Kursk

. Kursk
4

Leningrad

. St Petersburg
5

Rostov (Volgodonsk)

. Volgodonsk
1

Rostov-2 (Volgodonsk-2)

. Volgodonsk
1

Smolensk

. Smolensk
3