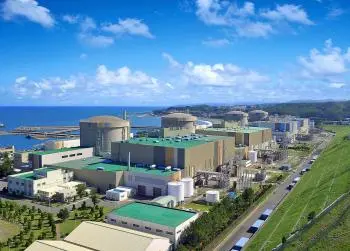 South Korea is one of the most nuclear-dependent countries in the world. As of 2021, the country had 24 operating nuclear reactors that generated approximately 30% of the country's electricity. In addition, South Korea has plans to build more nuclear reactors in the future to meet the country's growing energy demand.
Nuclear power in South Korea is managed by the Korea Hydro & Nuclear Power Company (KHNP), which is owned by the government and is responsible for the operation and maintenance of nuclear reactors in the country. In addition, the South Korean government has put in place a number of regulations and safety measures to ensure that nuclear power is used safely and responsibly.
However, nuclear power in South Korea has also faced criticism and concerns from some citizens and environmental groups. In particular, there have been concerns about the safety of the country's nuclear reactors, especially after Japan's Fukushima nuclear accident in 2011. In addition, some groups have argued that South Korea should reduce its reliance on nuclear power and in its instead invest in renewable energy sources.
Active Nuclear Power Plants in South Korea
Nuclear power plants
Reactors

Kori

. Kijang-gun, Pasan
8

Ulchin

. Ulchin-gun, Kyongsangbuk
7

Wolsong

. Kyongiu-gun, Kyongsangbuk
5

Yonggwang

. Yonggwang-gun, Jeonnam
6