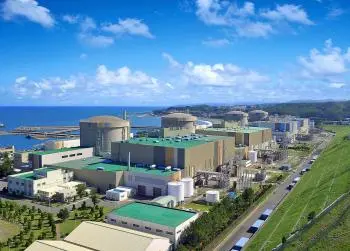 South Korea has played a leading role in promoting nuclear energy as a crucial energy source to meet its growing demands. The nation has established a robust nuclear program that has contributed significantly to its electricity supply and the reduction of its greenhouse gas emissions.
South Korea is one of the most dependent countries on nuclear energy in the world. As of 2021, the country had 24 operating nuclear reactors that generated approximately 30% of the country's electricity. Additionally, South Korea has plans to build more nuclear reactors in the future to meet the country's growing energy demand.
Nuclear power in South Korea is managed by the Korea Hydro & Nuclear Power Company (KHNP), which is owned by the government and is responsible for the operation and maintenance of nuclear reactors in the country. Additionally, the South Korean government has established a series of regulations and safety measures to ensure that nuclear energy is used safely and responsibly.
However, nuclear power in South Korea has also faced criticism and concerns from some citizens and environmental groups. In particular, there have been concerns about the safety of nuclear reactors in the country, especially after the Fukushima nuclear accident in Japan in 2011. Additionally, some groups have argued that South Korea should reduce its dependence on nuclear energy and in its instead invest in renewable energy sources.
Active Nuclear Power Plants in South Korea
Nuclear power plants
Reactors

Kori

. Kijang-gun, Pasan
8

Ulchin

. Ulchin-gun, Kyongsangbuk
7

Wolsong

. Kyongiu-gun, Kyongsangbuk
5

Yonggwang

. Yonggwang-gun, Jeonnam
6
To date, South Korea has not experienced any major nuclear accidents at its nuclear power plants.
The country has maintained a strong nuclear safety record and has implemented strict safety regulations and protocols at its nuclear facilities to prevent serious accidents from occurring.
Kori Nuclear Power Plant
The Kori Nuclear Power Plant is the oldest nuclear power plant in South Korea and is located in South Gyeongsang Province. It has several reactors, with Reactor 1 of 587 MW being one of the oldest and most emblematic. Over the years, additional reactors have been added to the facility, including a 1,400 MW APR-1400 Reactor, which represents cutting-edge technology in nuclear power generation.
Hanul Nuclear Power Plant
Located on the east coast of South Korea, the Hanul Nuclear Power Plant is home to several reactors, including an APR-1400 reactor and several older reactors. This nuclear power plant is a key component of the country's electrical grid.
Shin Kori Nuclear Power Plant
This nuclear power plant is located near the city of Ulsan and has been a center of attention due to its advanced technology and high level of safety. It houses APR-1400 reactors that meet the most modern standards for nuclear safety and efficiency.
Shin Wolsong Nuclear Power Plant
Located in Gyeongju Province, the Shin Wolsong Nuclear Power Plant consists of two CANDU (Canadian Heavy Water Reactors) reactors of 700 MW each. These reactors use natural and depleted uranium as fuel, which is a unique feature in South Korea's nuclear program.
Shin Hanul Nuclear Power Plant
It is located in Gyeongju Province and is home to two APR-1400 reactors. These reactors are part of South Korea's ongoing efforts to modernize its nuclear infrastructure.