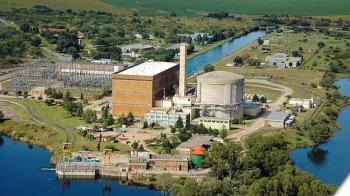 The Embalse nuclear power plant is a central power generation, located near the city of Embalse, province of Cordoba in Argentina.
In addition to power generation has other applications in nuclear medicine because thanks to their recharge nuclear fuel during operation, is also used to generate isotopes for medical applications, such as cobalt 60
From the point of view of the capacity of power generation, nuclear power plant reservoir has a capacity of 648 MWe gross power.
The operator is Nucleoeléctrica Argentina S.A. since 1994.
Chronology of the construction of the Embalse nuclear plant
Last review: February 24, 2020