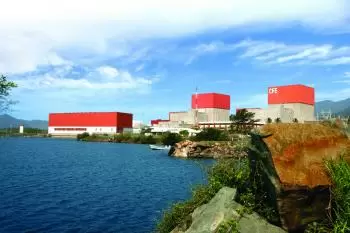 Mexico is a country rich in hydrocarbon resources and is a net energy exporter. The country is interested in nuclear energy to reduce dependence on non- renewable energy sources, especially natural gas.
Energy growth was very rapid in the 1990s, but then leveled off for a few years. Since 2007, a new growth in the demand for electricity was expected to an average rate of almost 6% per year. 
In 2016, Mexico generated 20% of its electrical energy through clean sources (renewable energy and atomic energy). Mexico estimates that its electricity generation capacity will increase 7.5% in 2025 compared to 2012.
The main energy sources in Mexico are:
Natural gas

Charcoal.

Hydraulic power.

The nuclear energy.
The Mexican Constitution establishes that nuclear energy may only be used for peaceful purposes and this is reiterated in the 1984 Law on nuclear activities.
Mexico ratified the Nuclear Non-Proliferation Treaty in 1969 and the Additional Protocol in 2004.
Nuclear Power Plants in Mexico
Mexico has a single nuclear plant with two nuclear reactors. The nuclear power plant that is currently operating in Mexico is the Laguna Verde (Veracruz) nuclear power plant. The plant is located in the municipality of Alto Lucero de Gutiérrez Barrios.
Laguna Verde produces around 4.8% of Mexico's national energy needs. The two reactors are boiling water reactors (BWR) of the BWR-5 type, with an installed capacity of 654 MWe each.
Nuclear power plants
Reactors
Laguna Verde. Veracruz

The Laguna Verde nuclear power plant is the only nuclear power plant in Mexico. It has two nuclear reactors of type BWR-5.

2
The Federal Electricity Commission (CFE) controls and manages the Mexican nuclear plant. The CFE is the national electricity company owned by the Mexican government.
How Is the Mexican Nuclear Industry Organized?
In 1956 the National Nuclear Energy Commission (CNEN) was born. This organization assumed responsibility for all activities related to nuclear energy in Mexico with two exceptions:
The Federal Electricity Commission (CFE), one of the two state-owned electricity companies, assumed the role of nuclear generator in the future.
Preliminary investigations to identify possible sites for nuclear power plants were started in 1966 by CNEN and CFE and in 1969 by CFE.
The decision to build the first nuclear power plant for the generation of electricity was taken in 1972. Four years later, the construction of the Laguna Verde nuclear power plant began. The plant has two 654 MWe (BWR) boiling water nuclear reactors.
The CNEN was later transformed into the National Institute of Nuclear Energy (INEN), which in turn was divided in 1979 into:
National Institute for Nuclear Research (ININ)

Mexican Uranium (Uramex). The Ministry of Energy took over the functions of Uramex in 1985.

National Commission for Nuclear Safety and Safeguards (CNSNS).
Forecast of Electricity Generation in Mexico
In May 2010, the CFE had four scenarios for the creation of 4 new nuclear power generation plants between 2019 and 2028.
Under the CFE's most aggressive scenario, it is intended to build up to ten nuclear power plants. The goal is to build these plants so that nuclear power can supply almost a quarter of Mexico's energy needs by 2028.
In the longer term, Mexico is expected to use small nuclear reactors such as IRIS to provide power and desalinate seawater for agricultural use.
In 2019, according to Forbes Mexico , the Federal Electricity Commission (CFE) was evaluating the construction of four more nuclear reactors in Mexico of 1,400 MegaWatts (MW) each. Two of the reactors would be installed at the Laguna Verde plant (Veracruz) and the other two on the Pacific coast.
The initial investment would be 7,000 million dollars (mdd) each unit with a useful life of 60 years.
Nuclear Fuel Cycle
Since its takeover of Uramex, the Ministry of Energy has had responsibility for prospecting for uranium, which it delegated to the Mineral Resources Board. Mexico has identified reserves of around 2,000 tons of uranium that have not yet been exploited.
A uranium treatment plant operated on an experimental basis in Villa Aldana, in the Chihuahua region in the late 1960s, but has now been closed. Nuclear waste from said plant is currently disposed of in Peña Blanca.
Radioactive Waste Management in Mexico
The government of Mexico, through the Secretariat of Energy, is responsible for the storage and disposal of nuclear fuels and radioactive waste, regardless of their origin.
At Piedrera, between 1985 and 1987, a near-surface site for low-level nuclear waste operated. There is currently a nuclear waste storage and treatment center in Maquixco since 1972.
Research and Development of Nuclear Energy in Mexico
The main nuclear research organization in Mexico is the National Nuclear Research Institute (NNRI). NNRI has been operating a 1000 kW Mc TRIGA III nuclear research reactor since November 1968.
In 1995, a nuclear cooperation agreement was signed between Mexico and Canada for the exchange of information. The transfer of nuclear material, equipment and technology and the provision of technical assistance are also envisaged.